UAV Topographical Survey
Jump to interactive 3D mesh models
UAV Topographic Surveys uses photogrammetry technology which compares overlapping 2 dimensional photographs to create incredibly
accurate 3 dimensional models.  Flying at an altitude of 60 metres the resolution is 2.6 cm per pixel.  Clearly this level of accuracy is unobtainable using traditional surveying techniques.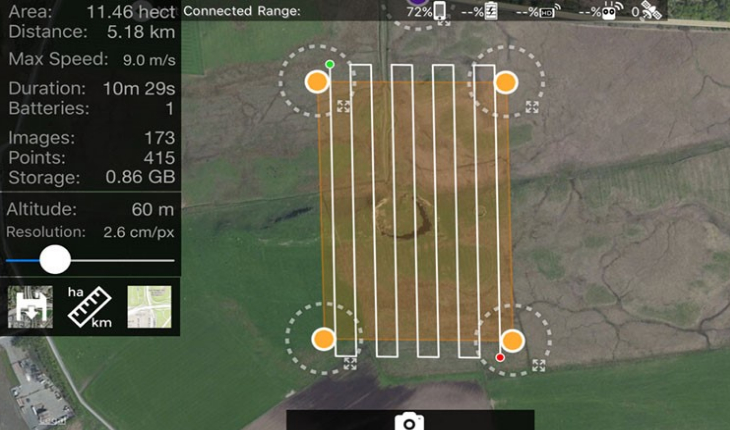 To maximise the range of applications the following deliverables can be produced.
3D Point Cloud
Laser scanner (LiDAR) quality 3D points in industry standard file format.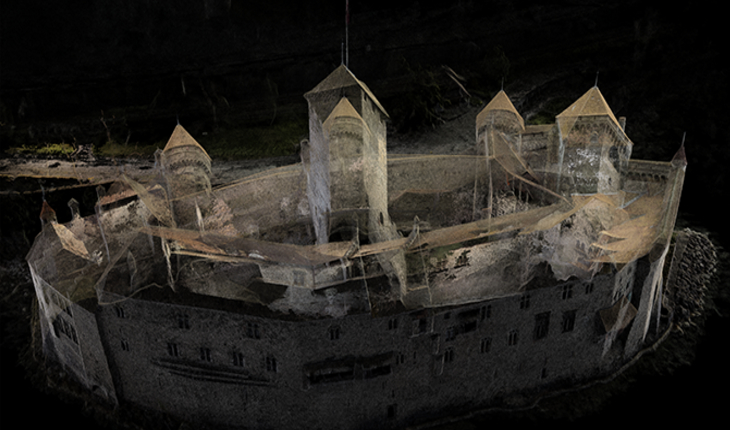 3D Textured Model
Full 3D triangle mesh with photorealistic texture.
True Orthomosaic
High resolution georeferenced aerial map with corrected perspective.
Digital Surface Model
Accurate georeferenced elevation map ideal for GIS workflow.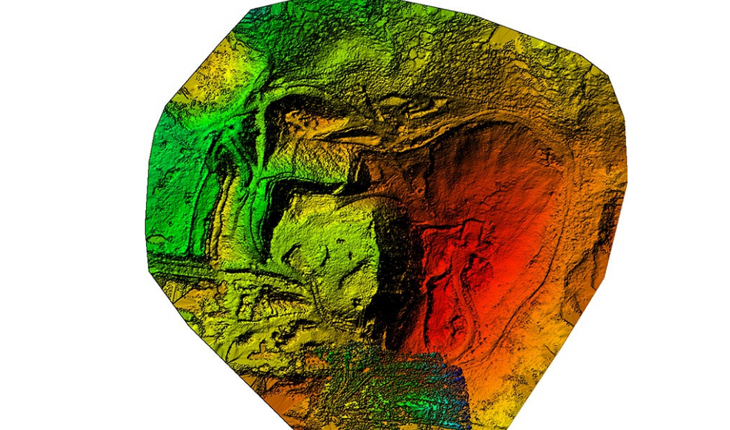 NDVI Map
Vegetation index map from multispectral cameras provides vital information on plant health for faster decision making, optimized management and better yields.
3D Mesh models (interactive)
Dunnottar Castle 3d Mesh
by VisionUAV
on Sketchfab
Minard Castle 3d Mesh
by VisionUAV
on Sketchfab
Stuarts Melville College 3d Mesh
by VisionUAV
on Sketchfab